Karla Ruiz Links:
On facebook
Click here

On Twitter
Click here
On Pinterest
Click here

Please help me promote my artwork by adopting this banner

select and copy the code bellow and paste it onto your blog, web site, journal, etc:

Donations:
Support a Living Artists!
Welcome to the artwork of Karla Ruiz!

NEW ARTWORK!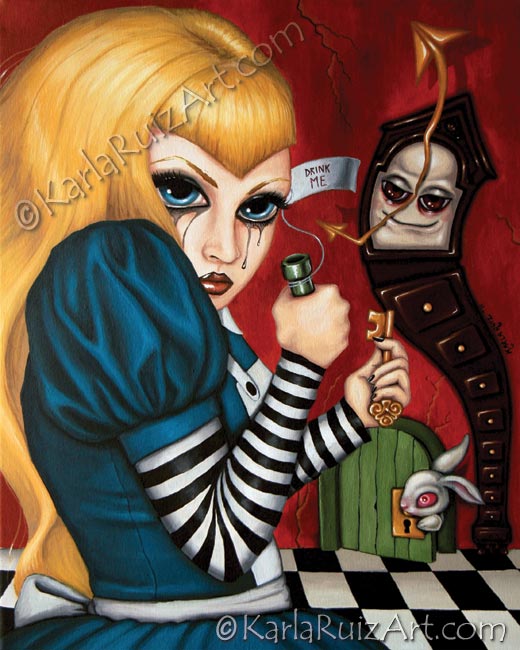 The Potion
Date: Feb. 2011
Click (here) to go to this print
For all other prints click (here)
Subscribe to Karla Ruiz Art: